KENT'S PREMIER VIRTUAL GOLF STUDIO
It's golf… but not as you've ever experienced it.
Langley Park Golf Studio is a brand new facility offering the golfer something very different to the norm.
With over 35 years experience as a PGA Qualified Golf Professional Nick McNally and his wife Maria have created something unique to the area. Nick has built a strong following as a coach and is renowned for simplifying the golf swing to allow his students to quickly understand how to get the most from their golf. Maria has also built a reputation for her homemade cuisine, delicious cakes and her friendly hospitality. Together, Nick and Maria have a passion and drive to give all their customers an amazing experience and this has driven them to create this fantastic facility.
They have employed the very latest golf technology in the shape of the Trackman golf simulator. Trackman is the new standard of indoor golf simulators. Trackman is used by over 75% of the worlds top players to analyse their game and allow them to perform to the highest level. The technology allows one radar system to track everything the club does before, during, and after impact – from commonly known parameters like Club Path and Face Angle to Swing Direction and Spin Loft. The other radar system tracks the full ball flight – from launch to landing and everything in between; including Launch Angle, Spin Rate and curvature.
TrackMan 4's Dual Radar Technology is a significant milestone in the evolution of Launch Monitor, golf instruction, coaching, fitting, and entertainment.
Together Nick and Maria offer you the chance to measure and improve your golf to the next level better and faster than ever before. They will also custom fit or alter your equipment 100% accurately and allow you the opportunity to virtually experience some of the worlds most beautiful golf courses. All this while enjoying Maria's delicious homemade food and refreshments.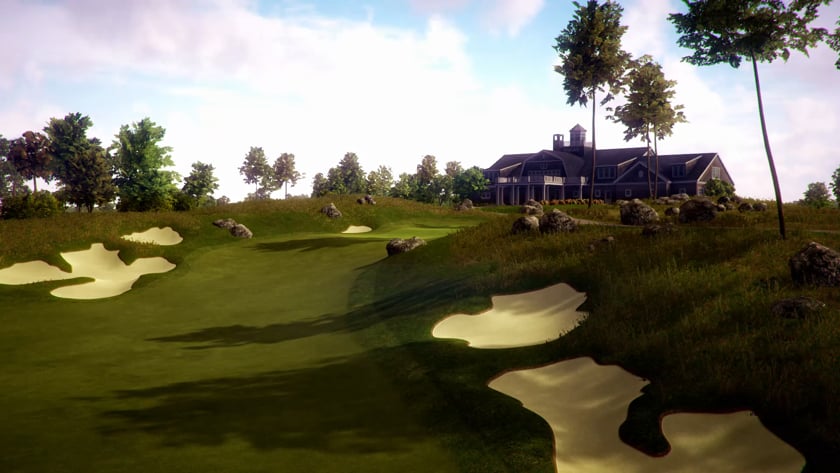 Sign up to our mailing list
Sign up to our mailing list and be the first to receive special offers, promotions and discounts as well as our latest news and developments
Apple Barn, Langley Park Farm
Langley, Maidstone Kent ME17 3NQ
01622 863522